what's fair?

a gamified workshop exploring fairness in your customer experience
"Fairness is hardwired into humanity and ignoring its
business implications is costly." 

Harvard Business Review
In this engaging and interactive 3 hour workshop we explore how your approach to being fair impacts your customer experience.
Through our extensive research we have identified the drivers of being unfair in conduct, leadership culture, decision-making, systems and processes that manifests in products and services misaligned to customer needs and expectations resulting in customer harm.
The workshop is tailored to your organisation and uses real-life business and customer engagement scenarios to unpack decisions and practices that may be seen as unfair through the eyes of the customer resulting in loss of business and negative social media reviews. Where such practices are left unchecked they may become systemic resulting in civil and criminal penalties with loss in shareholder and stakeholder value.
Flipping this on its head – Being Fair, on Purpose creates awesome customer experiences resulting in sustainable growth and an increase in intrinsic shareholder and stakeholder value. Research provides a clear link between a business that is inherently fair and a motivated and engaged workforce creating a cycle of continuous improvement.
The workshop is designed for business leaders with participants from all aspects of your business including marketing, sales, operations, finance, product development, human resources, legal and IT so that all perspectives are explored and holistic insights provided.
The areas that we explore include:
How profitability metrics are balanced against customer outcomes

Customer purchasing processes

Responding to the different needs of customers

Ethical intelligence and ethics conflict management

Nature of leadership influence in systems

Customer conflict processes

Staff and distributor incentivisation and remuneration

Training of staff, distributors and suppliers

Culture experienced as customer outcomes

Documentation and communication
The Workshop experience:

The workshop is facilitated by Tony Bonney and Paul Muir and includes practical tips and guidance tailored to your way of working. The workshop is designed to assist with practical business impacts and understanding opportunities to enhance the customer experience with Tony and Paul's insights to encourage curiosity, deeper thinking and open discussion.
Who are the training workshops for?

Our training workshops are individually tailored to your needs whether you are a large ASX, mid sized company, SME, Not-for-profit, public sector department or agency and covers all industries where being fair is viewed as a competitive advantage.
The workshop is delivered by CertFair, an offering developed by Grow On Purpose in partnership with Compliance Advocacy Solutions.
Our Purpose is to help you build trust in your company. 
Our Mission is to go beyond compliance to aid organisations to be "fair" in the eyes and experience of customers, regulators and the community.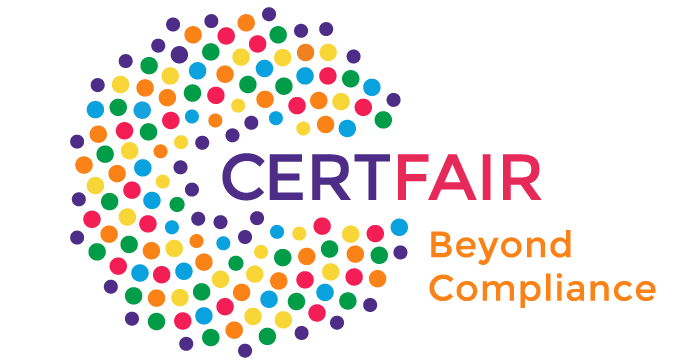 schedule a call with our MD & head of strategy
What our clients say…
"I am genuinely impressed with how you're building a system to support a purpose led growth strategy and bring some rigour to the ROI and operationalisation of this".
Lewis Pullen
Head of Marketing and Sales
iptiQ, The Swiss Re Group
"Tony has an innate ability to leverage the power of people. Initially engaged to work with the senior leadership team, Tony helped us to challenge ourselves and articulate our point of difference in what was a confused offering. Subsequently working with the team at all levels, he transformed mindsets from purely 'execution' to 'trusted advisors' and empowered individuals to own business development outcomes. I feel privileged to have the benefit of Tony's ongoing counsel leading into my next challenge."
David Burton
Divisional Director, COO – Pepper Property Group
Senior Advisor – Alternative Edge